oculus quest 3 It's expected to take over from the Oculus Quest 2 as the company formerly known as Facebook implements its Metaverse plans. It should be noted that this virtual reality headset is completely different from the upcoming Cambria Project, also known as the Oculus Quest Pro/Meta Quest Pro.
The launch of a successor to one of the best VR headsets on the market comes as no surprise, but Meta recently renamed its Quest line to better match parent company Facebook's name. Naturally, this means that Oculus Quest 2 could be the last of its kind, as Oculus Quest 3 will most likely be released as Meta Quest 3.
Meta's Quest will continue, and PC gaming headsets will likely take a different path than Project Cambria. However, both VR experiences may have similar technology under the hood, making it difficult to compare the rumors. With that in mind, here's everything we know about the Oculus Quest 3's release date, potential price, and possible specs.
Here's everything we know about the Oculus Quest 3:
Oculus Quest 3 price speculation
The Oculus Quest 3 doesn't have an official price, but it's likely to be cheaper than Meta's Project Cambria because it's aimed at the consumer space rather than the professional market. It's also worth noting that the Oculus Quest 2 costs significantly less than the original, with 64GB models starting at $299 instead of $399. If this price trend continues, the Quest 3 could end up being even more affordable than its predecessors. .
In a way, keeping the price affordable is best for Meta's ambitions. By allowing newcomers and casual gamers to experience virtual reality at a lower cost, the company could increase interest in the Metaverse and Web 3.0.
However, Meta has announced a price increase for the Oculus Quest 2 and the current generation VR headset will cost $399.99. Naturally, that's assuming the next device costs as much, if not more, so don't expect a cheap VR entry.
Oculus Quest 3 release date rumors
Meta didn't provide an ETA for its next wave of VR products, but release date rumors from an XR hardware analyst brad lynch The Cambria project is expected to launch before the Oculus Quest 3. Cambria is now expected to be fully shown at Meta Connect 2022, with the Quest 3 debuting at the Meta Connect 2023 event.
Of course, component shortages and the ongoing pandemic could disrupt Meta's plans to release a VR headset. So until we get an official word from the social media giant, it's probably best to take the analyst leaks with the usual dose of skepticism.
Oculus Quest 3 Spec Rumors
The Oculus Quest 2 is an impressive device that improves on the original Quest where it counts. However, the Oculus Quest 3 will rival Sony's PSVR 2 counterparts, which feature 4K HDR OLED panels and 2000×2040 resolution per eye.
While it's safe to say that the new Meta headset improves the resolution of the Quest 2, Brad Lynch says that the Quest 3 could use the new uOLED display technology. Ultimately, this could give the headset an edge over Sony's future VR offering, especially when it comes to maximizing image quality.
The Oculus Quest 3 is likely to match the Quest 2's 120Hz refresh rate, and its capabilities may improve with future updates. Meta may even decide to use bright field display technology, a new innovation from virtual reality company Creal. Not only will this technology bring 240Hz to the device, but it could also blur the line between virtual and real reality visuals with enhanced remote rendering.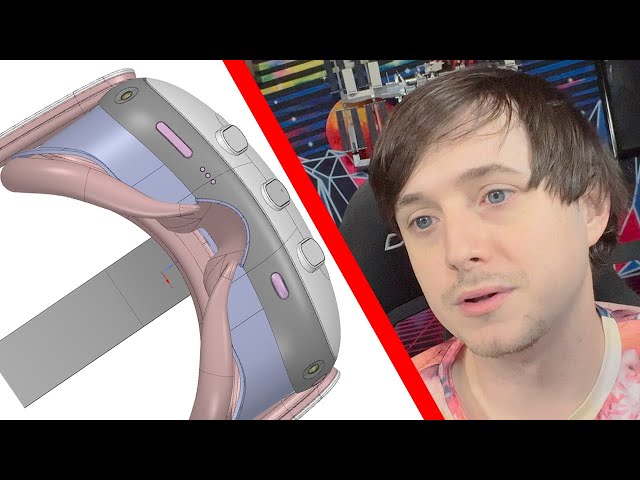 Lynch showed CAD drawings showing the Oculus Quest 3 as a mixed reality headset with a soft strap similar to the Quest 2. The diagram shows pancake lenses similar to the Pico 4, potentially powered by a Qualcomm XR2 Gen 2 chip.
While Cambria should support full body tracking, the design reveals that the Oculus Quest 3 doesn't support body or eye tracking. That may change before the official announcement, but Quest 3 is more likely to focus on gaming rather than the general social metaverse.
Oculus Quest 3 controller rumors
Meta has yet to ditch its new VR controllers, but screenshots shared by YouTuber Basti564 show that an update is on the way. As revealed in a purported Meta Facebook Workplace meetup, the controllers feature a familiar puck shape and built-in infrared cameras that could replace the need for tracking rings.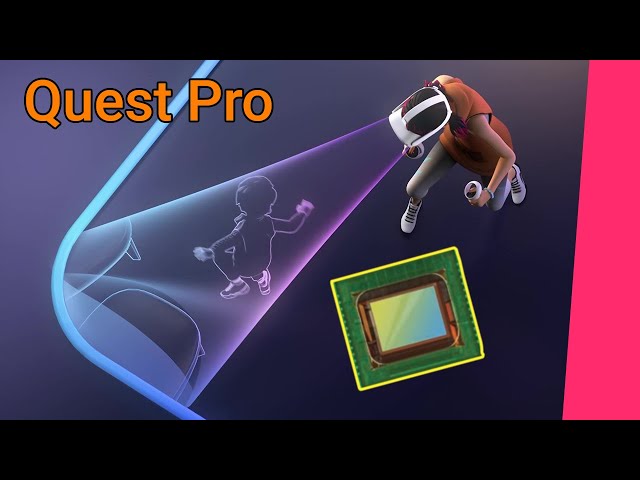 It's hard to say if the controllers in Basti564's video are legal, and there's no indication that they pair with the Oculus Quest 3. In fact, the video clearly refers to the Oculus Quest Pro, a non-Quest device. which is now known as the Cumbria Project. Both headsets will most likely use the same drivers, which could establish common ground in Meta's future VR lineup.
Source : PC Gamesn