Ubisoft wanted to convey the first details of Rainbow 6 Mobile with a short digital presentation. As you might guess from the title, this is an iOS and Android version of the famous tactical shooter set in Tom Clancy's evergreen universe.
in this Tom Clancy's Rainbow Six Mobile preview We will try to explain to you what an interesting project this is, because it is trying to fill a niche of tactical shooters that has not yet been explored on the mobile platform, trying to do this without trivializing the game mechanics, but adapting to them. specific needs of the platform.
It's a pretty similar process to what the R6S successfully did on consoles 6 years ago. In fact, games like Counter-Strike were considered too complex and competitive to take root outside of the PC platform. After such a long hiatus, we're here to say that not only is the Montreal studio right, the project is alive and well and continues to grow, both among simple enthusiasts and in its competitive version.
A summary of the R6S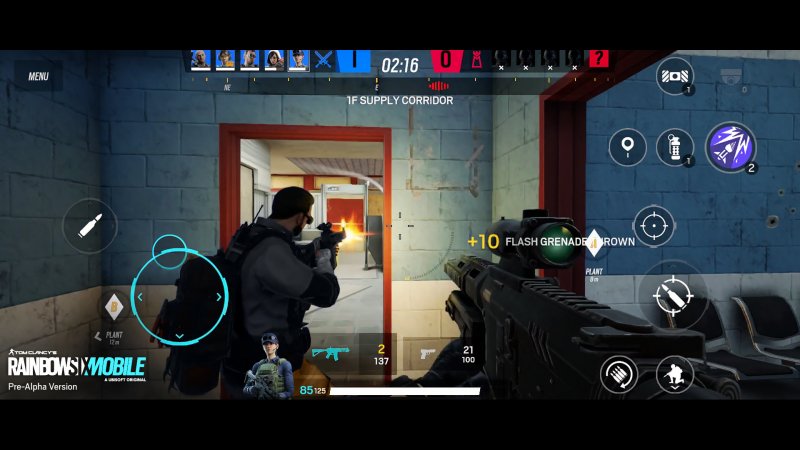 While more details will be shared later, for now we understand what the goal is. Ubisoft Montrealsupported by departments from almost all over the world (the project has been in development for 3 years and includes Ubisoft China, Ukraine and Bucharest departments actively), synthesize The best of Rainbow 6 Siege in a format more suited to the reference platform. So this doesn't mean giving up destructibility, traps, operator customization or team play, just to make games faster, only 3 rounds and controls are touchscreen friendly.
The targeting system is, for example, a tactical focus. If the enemy is in our sight for a while, our target becomes more focused and it is easier to hit him.
That's why it's a version designed and programmed specifically for iOS and Android, which the developers describe as very intuitive and surprising. So despite the similarities, these are two completely different games. they do not allow cross-play or cross-recording.
Selected content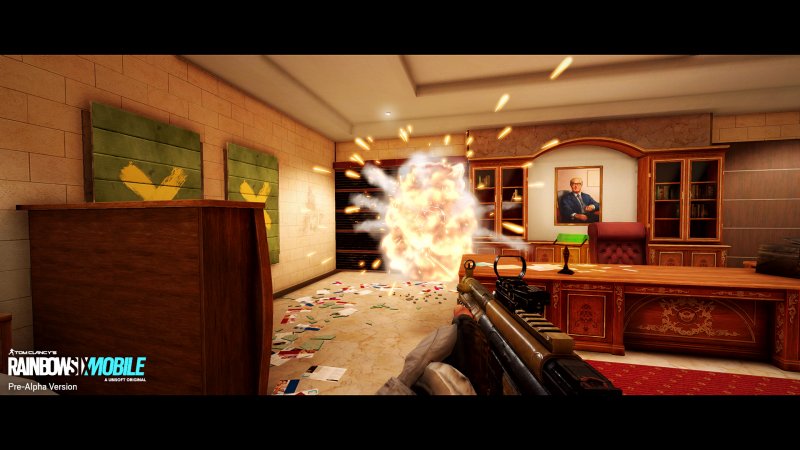 This difference can also be seen with the i analysis. start content By Rainbow 6 Mobile. In fact, Ubisoft will only offer a limited number of maps and operators for the time being, and these will get richer and closer to those available on consoles and PCs.
A simple 1:1 conversion isn't enough to bring all of this into a mobile game, but new work is needed to weigh the renewed balance and adapt arenas to a crazier pace and players' skills. operators..
However, this does not mean that veterans they will find themselves lost in Rainbow 6 Mobile. It's the same tactic of 5v5, with varying stages of attack and defense, destructibility, and the need to make the most of its operators' skills. This will be a lighter version of the game that you can always carry with you.
There will also be some well-known faces, for example hibana. Each of the operators will have a specific gear with weapons and skills different from the others, which will not only make the most of their character, but also anticipate enemy movements.
price and availability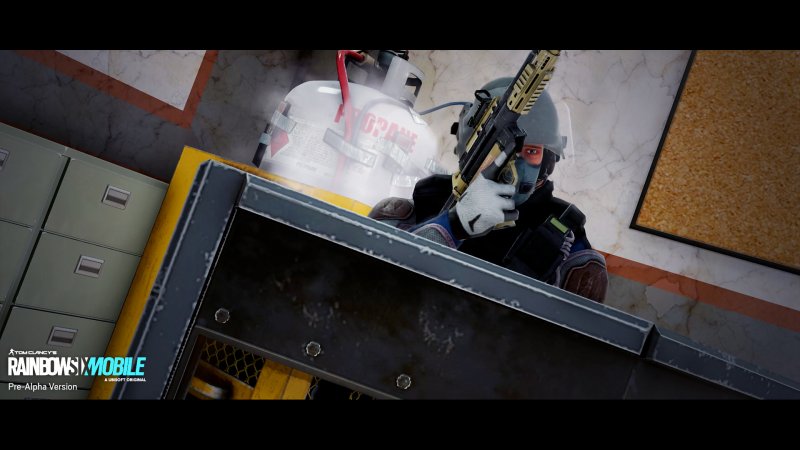 To compete in a market like the mobile market, you can't stop with a model in the starting blocks. free to play. There are no details about this yet, but looking at the history of the series, we can say that microtransactions will most likely be limited to aesthetic objects, and all operators can also be unlocked with in-game currency.
As for availability, we're still in uncharted waters. Ubisoft plans to open inscriptions to join the beta phase. Once Tom Clancy's Rainbow Six Mobile goes smoothly, players will upgrade to version 1.0 of the game, but how long between these two phases will largely depend on the improvement work the development team faces.
SYMPTOMS
It is the R6S adapted to the mobile platform.
Tactical gameplay looks as usual
Ubisoft showed it could improve with the R6S
Doubts
Little content at launch
We haven't tried yet
Source: Multiplayer