Total Mayhem Games The epic of cooperative puzzle-escape room games that tests our ability to reason, interpret, and coordinate with a second player returns with a new game from the We Were Here series. If you've never played a game before, don't worry, as We Were Here Forever isn't directly linked to previous games.
But let's not waste time and see what we think after eating. we've been here forever we tried.
cooperative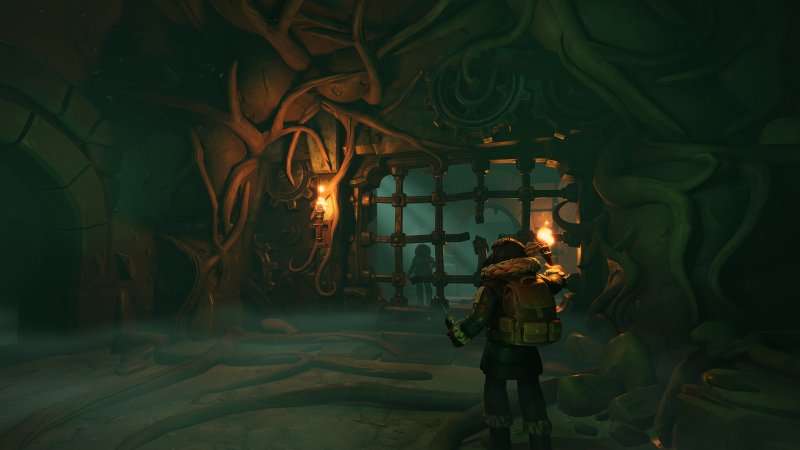 We and our friend are lost in the kingdom. Castle Rock. Our mission is simple to understand: escape. But being able to do that is another story entirely. As mentioned, the plot of We've Been Here Forever is not directly related to the previous episodes, but is part of the same narrative universe (there is also a series of live-action videos called We Were Here Stories: Chronicles of Castle Rock).
What matters, however, is the cooperative game structure that is at the center of it all. game mechanics. In We We Were Here Forever we will need to coordinate with our adventure companion: the actions to be performed are usually simple, such as collecting essential items for progress (e.g. keys to open doors), but also contain items necessary to complete puzzles or activate machines. it is necessary to move.
Obviously we should solve puzzles, those who demand coordinated work. Each player must take on a role and perform a specific action in response to their partner's role or based on information only the other can see. An easy example is one of the demo's first puzzles: a player is faced with a machine, a kind of slot machine that automatically displays five symbols every few seconds in relation to five other figures. The second player behind the machine must ask which symbol appears in a certain position before the time runs out and press the corresponding button. By repeating the process a certain number of times, you'll get the tools you need to move forward.
This difficulty level First of all – unlike a puzzle game with rooms like Portal or Talos Principle – the logical structure of each puzzle is completely different and you need to understand how to interpret the clues before you find the solution. . We can't argue too much about the difficulty level and the variety of puzzles for now, as the game is much broader than what we tried, so there will be time and space to figure it out in the final version. If We Were Here Forever is an easy, complex and varied game. More importantly will be whether the difficulty level will be regular or if there will be sudden blocks or uncertain episodes.
tips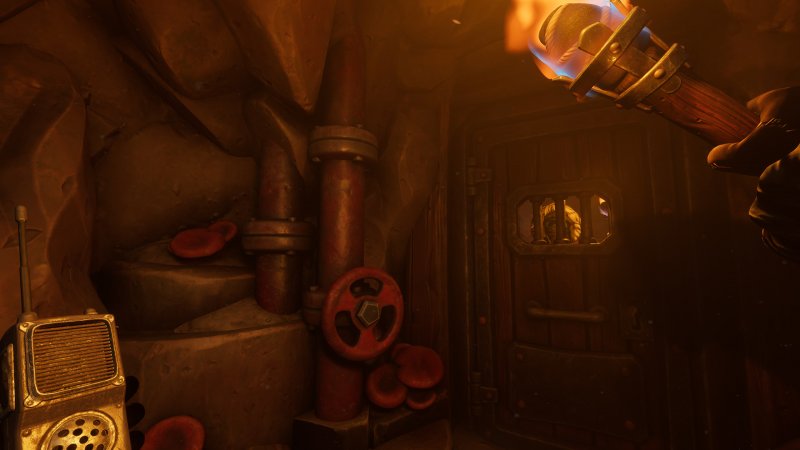 Could be an escape room adventure easy or difficult, depending on what audience you want to reach, but it's important to always keep a clear direction and not hinder players with less logical and less clear puzzles. We insist on this hypothetical case as we realized what could be wrong with the final version: the hints system.
We've Been Here Forever three sets of tips For every playground. It is possible to unlock every thirty seconds without any penalty. The problem is that these tips are basically useless. We have tried them in various areas, even in areas where we have already found the solution, and on average the tips say things like "Look around", "You have to interact with the environment", "You have to do something inside". specific order" etc.
These are tips that don't make it clear what to do, and read all three in case you find yourself stuck. Suggestions space has no effect on our level of understanding of the ongoing puzzle. We're pretty sure that the player purchasing a cooperative puzzle-escape room adventure would, on average, understand that if he has a red key in his hand and a door with a big red lock, maybe the two are linked and there's a clue. has its own key" maybe not useful.
Our hope is that the clues in the area being judged are not precise, or that there are more direct clues in other areas.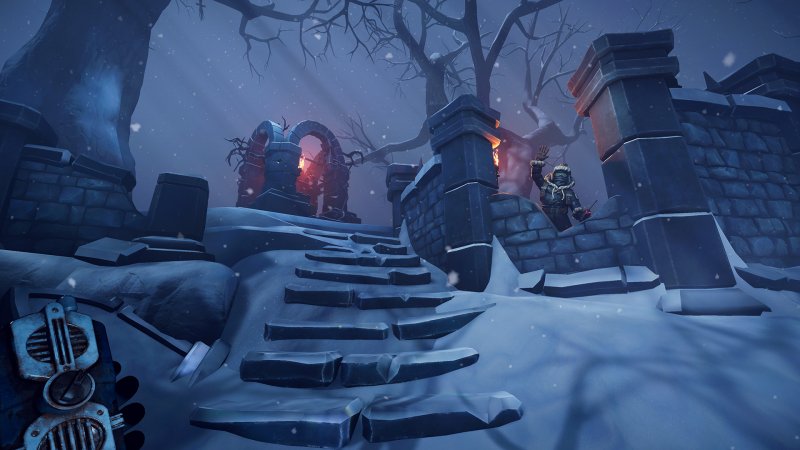 In this test, we noticed a second element that made us a little skeptical: the built-in voice chat. We Were Here Forever offers integrated voice chat, which is important if you decide to play with a stranger online. However, we think we should advise against this choice anyway. Beyond the potential language barrier issue, collaborating with a stranger in an escape room game will probably be more frustrating than anything else because there is no necessary understanding to coordinate and divide up the tasks to be performed.
But the real problem is that voice chat It is a push-to-talk function and a proximity system radio (you can hear from neighbors without using the radio, but blocking a wall is sufficient). When you are apart, you have to press the right mouse button to speak. Also, if you talk to the other player at the same time, you cancel each other out and you don't hear what the other player has to say. The radio idea is nice and suitable for the adventure and medium genre, but in practice we found ourselves hating it within a few minutes and moved on to the Steam chat. It's all too easy to block each other or start a conversation by forgetting to press the right button to activate communication, which wastes extra time and increases the potential for frustration.
Let me be frank, this is a wrong problem We're sorry that (previous games had it too) could be effortlessly solved instantly using the Steam (or PlayStation or Xbox, of course) chat, but a game mechanic had to be circumvented. Coming to the fourth part of the saga, perhaps it would be nice to find a different way to allow players to communicate internally in an alternative but still effective way.
We Were Here Forever is a collaborative puzzle escape room adventure that promises to expand on what was suggested in previous chapters. Fans of the legend will know what to expect, and in this trial we confirmed that the style of the game has not been completely revolutionized. Doubts remain about the hint system and internal management of voice chat. Moreover, it is impossible to understand the real difficulty level until we have the full version.
SYMPTOMS
Respect the style of the epic
Cooperative is truly central to solving puzzles
Doubts
Hint system risks becoming useless
Difficulty level is still a mystery
Source: Multiplayer