First assessed interview Third day of Eliga 1 2022 His opponent is current leaders Lorient and he has seen Montpellier, split to win and lose.
It was a very tense match because it took 2 against 2 to predict the winner. from the first game smoke Lorient won from a penalty. in the second game Rafaph 1-2 overtime wins LJRPeixoto.
The decisive match will end with a score of 3-2 over Lorient, who retains the lead in the tournament standings.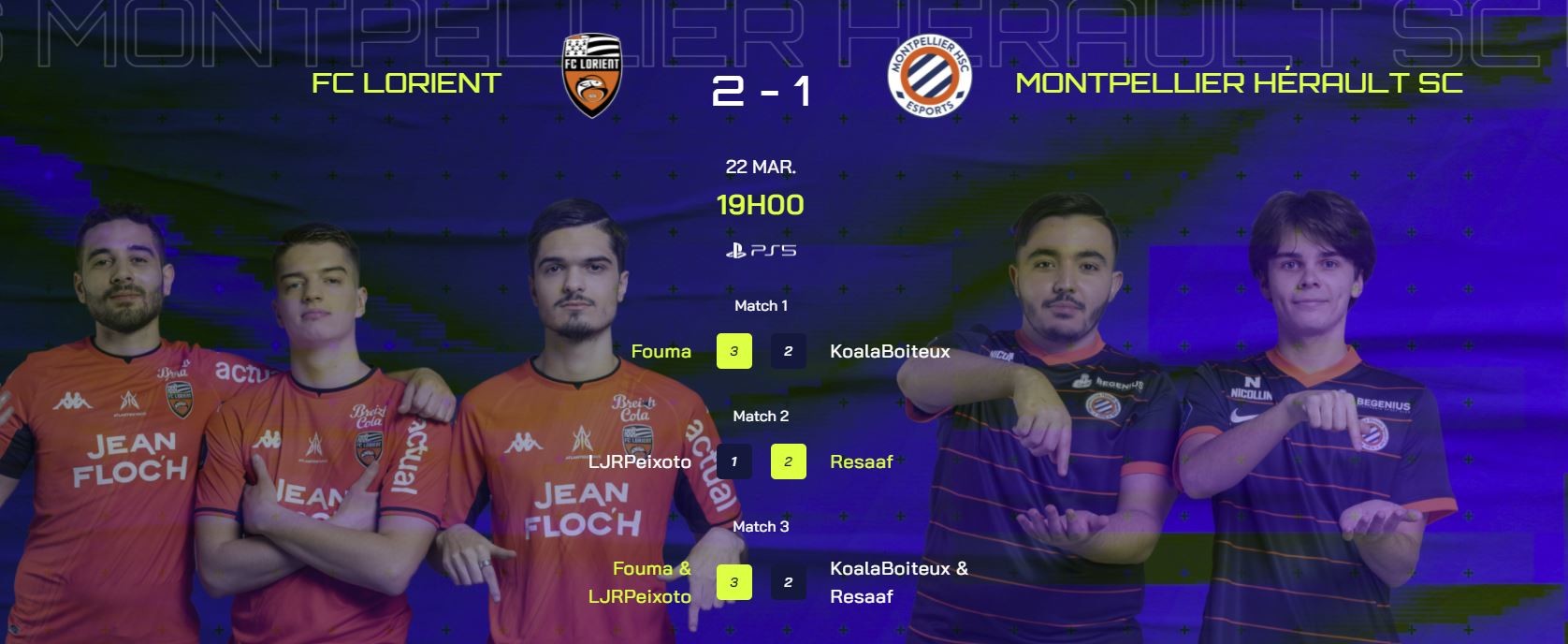 The next match was between Lyon and Strasbourg. Opportunity for two brothers Rapshaw and Mans Find yourself.
Rafsow won the CocoVBastos 2-4 in the first game. Rafsu managed to show his attacking skills in this game. In the second match, they got a little closer to Lyon and with these 2 goals they won a 2-1 victory against Dilo.
The decisive 2v2 match will show the winner on TAB and in the end Lyon will win.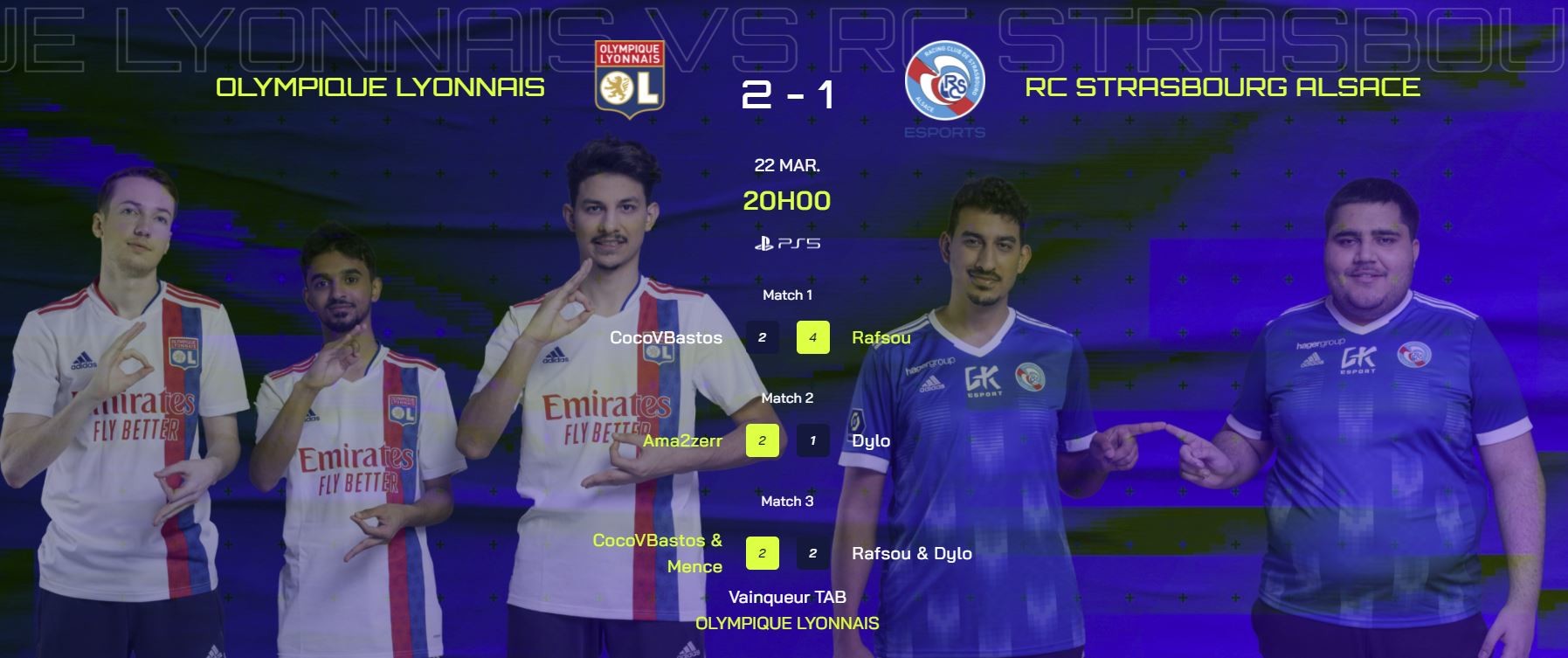 The third match of the day of competition opposed Bordeaux to Marcel. A game that turned out to be an advantage for the Girondins despite the defeat in the first game. B2 defeats TABs in the second game and ties the two teams together.
In the decisive 2v2 match, Bordeaux made the difference by beating Marcel 3-1.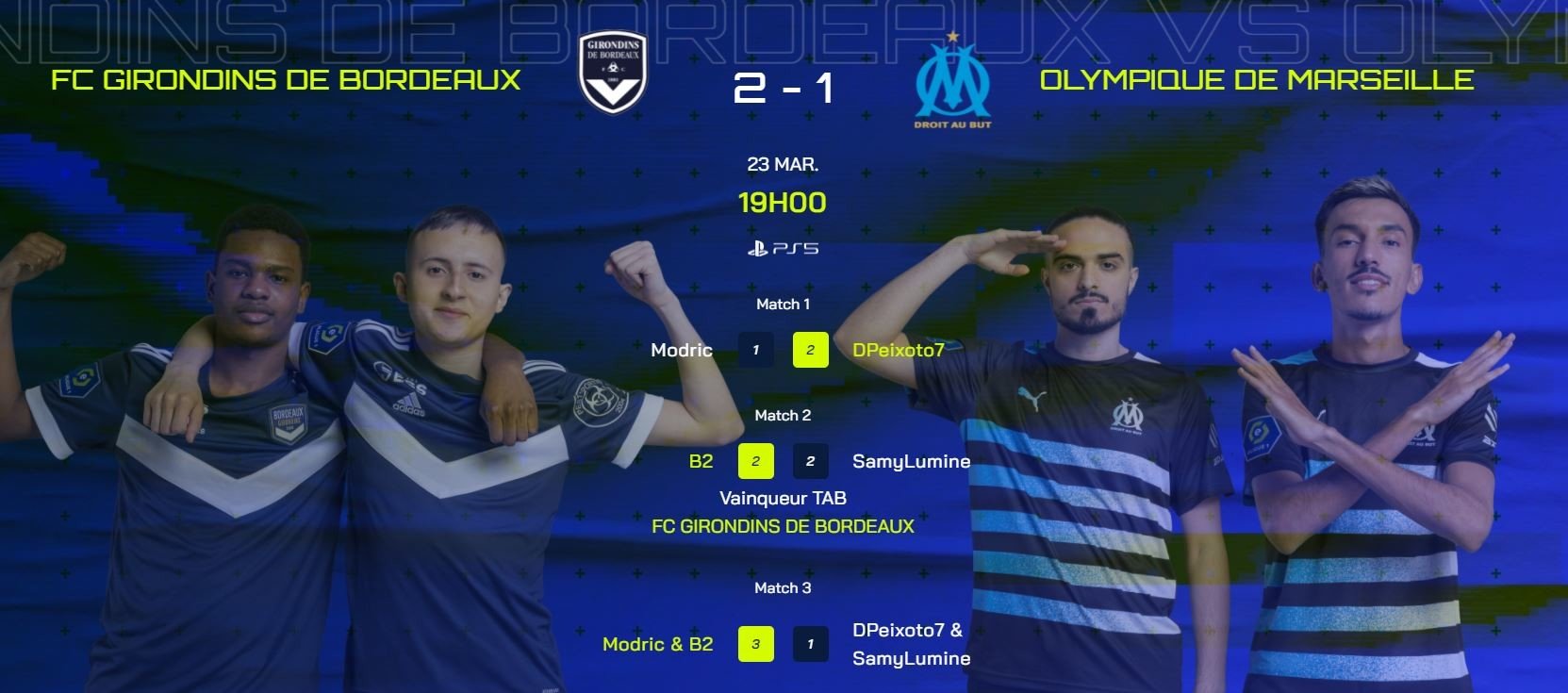 Lily undefeated since the start of the match against Nantes. And they loved their misfortunes.
Herozia lost 1-2 to Faucheur, then AdRXx brought the pair back with Moolzn's 2-1 win.
But in 2v2, Nantes won the smaller margin 0-1 against Lille.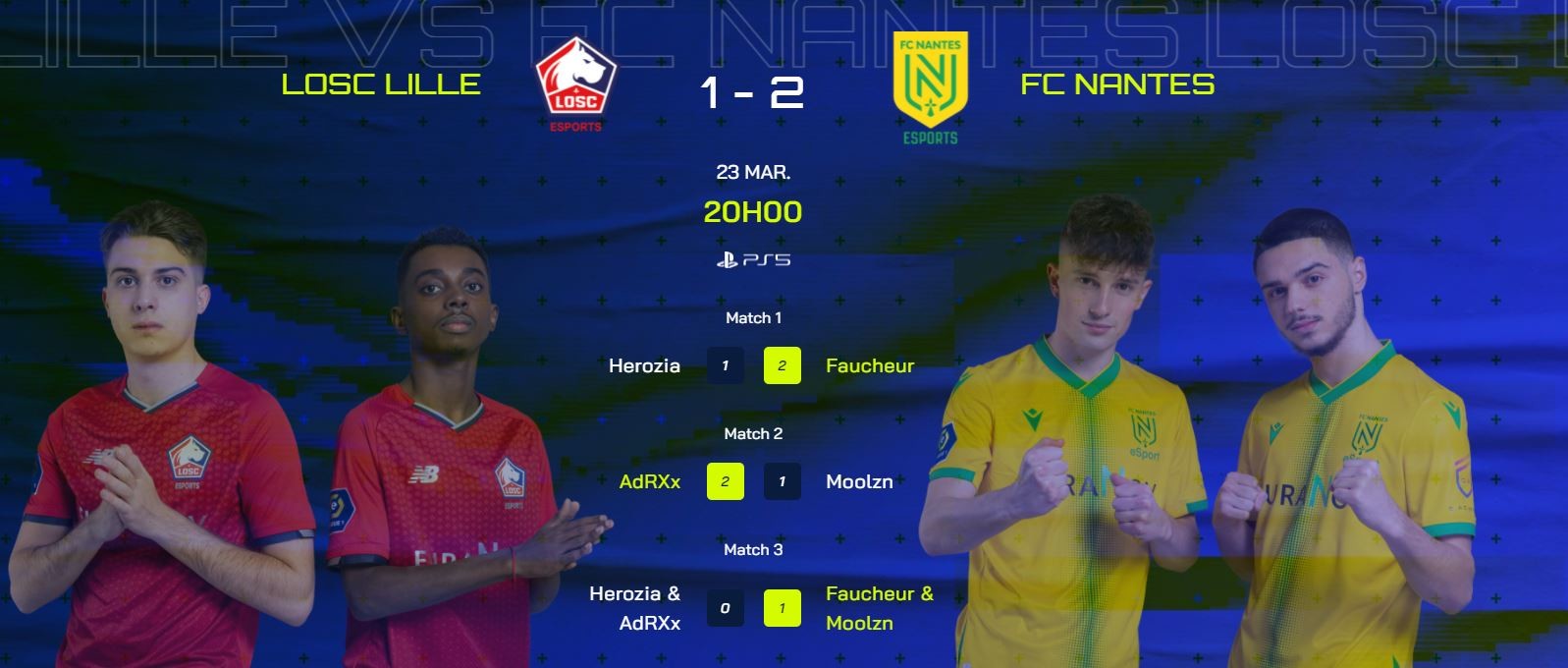 The last meeting was between Monaco and Paris. The Parisians of course wanted to do better than PSG in Ligue 1 last weekend.
Mino7x Monaco won the first match 2-0. However, Raizia lost 1-2 against Manika.
We will also go through a 2v2 match to reveal the winner of this match. Paris SG will make the difference with 1-3 wins in this match.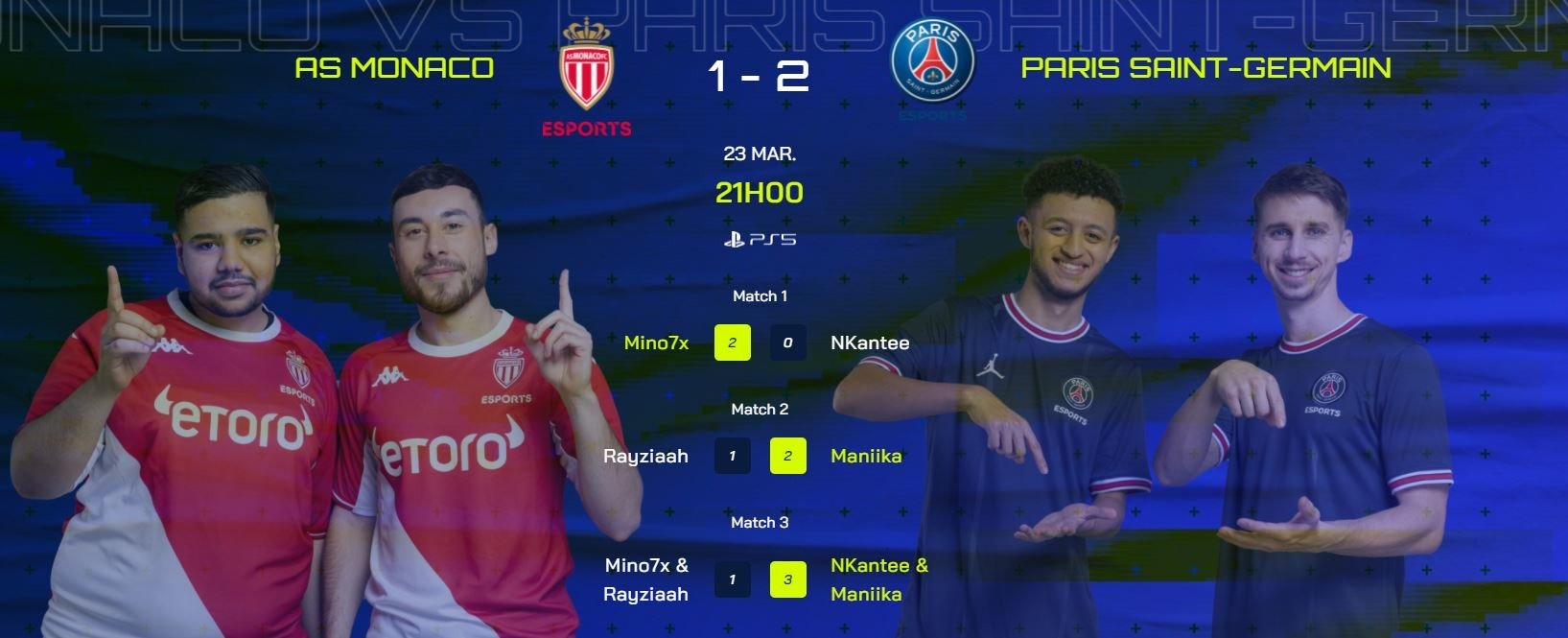 General classification after 3 days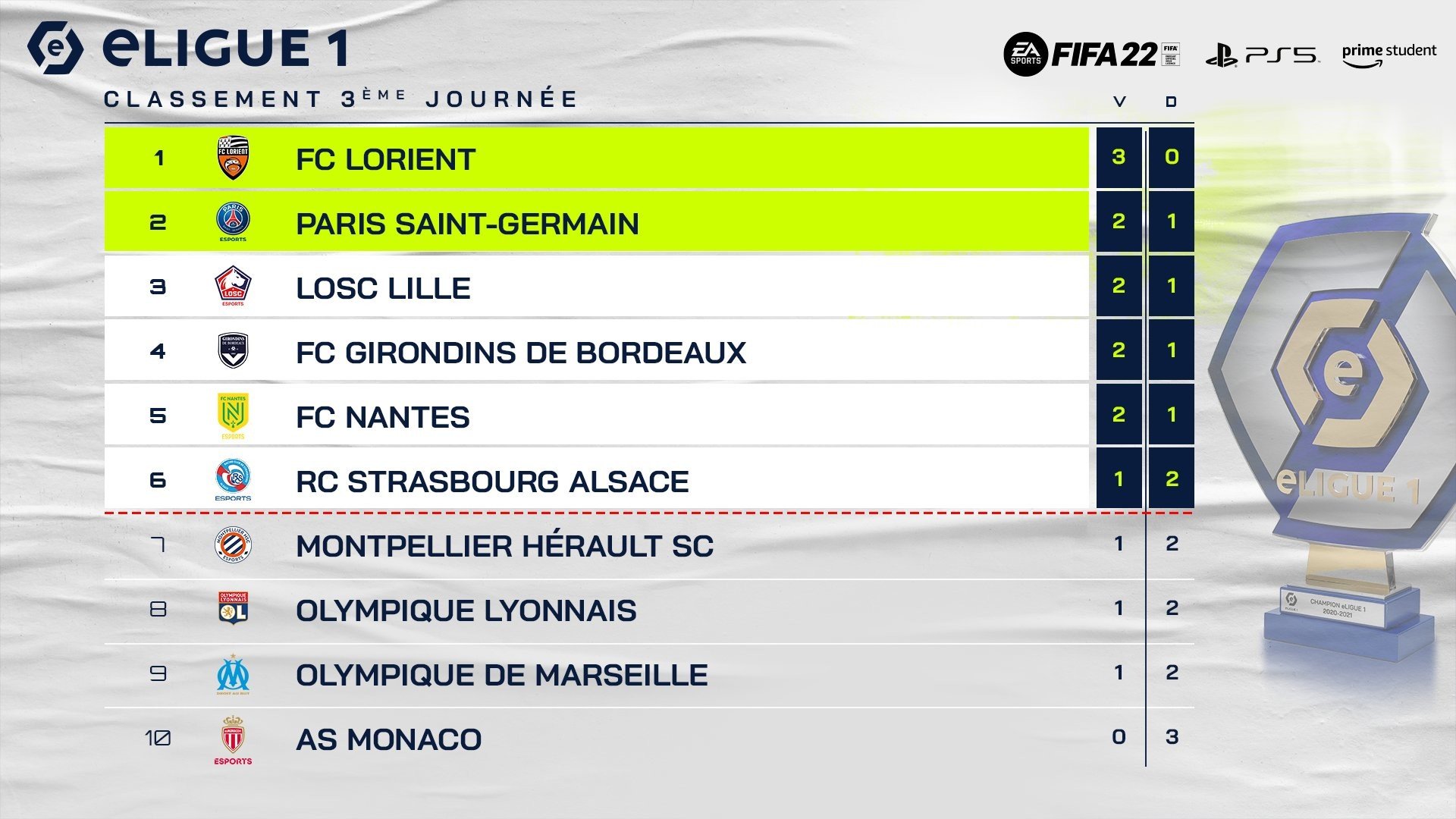 Lorient maintains its status as the leading and undefeated team. We can see that Paris SG changed very well after this third match.
It becomes very difficult for Monaco.
The result of three full days
see the rest
Source : Millenium